From our 50,000 sq ft manufacturing factory we can accommodate projects of any size.
Our Capabilities
Our capabilities go far beyond what's listed here so no matter what your requirements are please do not hesitate give us a call on +44 (0)28 7964 2638
Do you need a clever protective cover?
We'll make your cover to your measurements and requirements.
Clever protective covers for Aquaculture Industry
Our aquaculture products include silt curtains, also known as turbidity curtains which act as a barrier to protect wildlife from water contamination by silt and sediment during marine construction, fish farm water treatment bags, sea lice skirts and freshwater tow-bags.
Applications include; Sea-lice skirts, Fresh-water tow-bags, Water storage tarpaulins, Water treatment tarpaulins, padded protectors, Silt curtains, Treatment Tarps, Fresh Water Treatment/Storage Bags, Parasite Barrier Screens, Feed Waste Cones, Jump nets, Disinfectant mats, Harvest tents, Poly tunnels / repairs. Wind skirts, Closed bag technology
Interested in Celver Protective covers for Fish Farming & Aquaculture?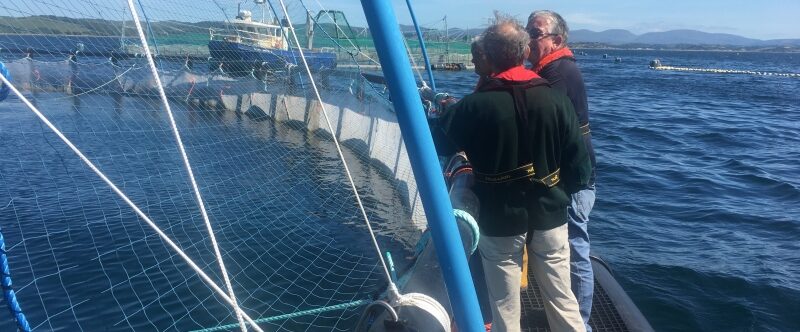 Requirement: Deployment of skirts is a proactive and preventative measure to eradicate the serious threat of lice infestations.
Size: Made to measure
Material: Heavy duty PVC, Permeable Fabric

Requirement: Transport large volumes of fresh-water (up to 500m3) to aid the treatment of sea lice on-site. Made from very strong, special polyester with a hard protective coating to protect against abrasion & UV.
Size: Made to measure
Material: Heavy duty PVC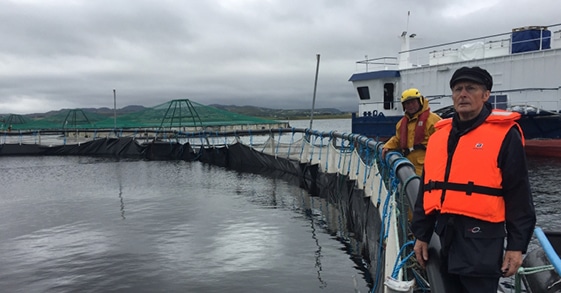 Requirement: Prevent the spread of sea lice and other diseases that may spread among fish.
Size: Made to measure
Material: Heavy duty PVC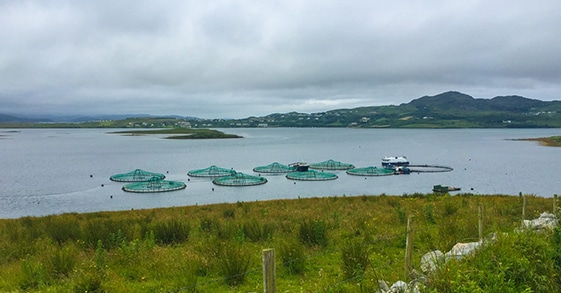 Requirement: Optimal weather protection
Size: made to measure
Material: Rip-proof, light-weight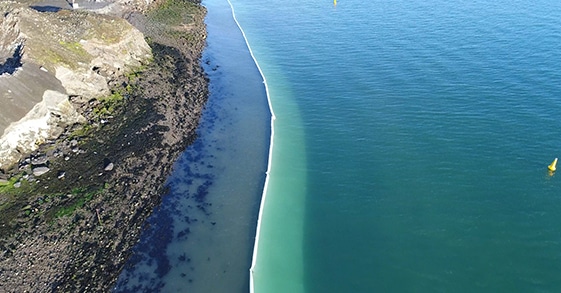 Requirement: to control and contain disrupted waterborne sediment in waterways during work such as coastal or marine dredging.
Size: made to measure
Material: Heavy duty PVC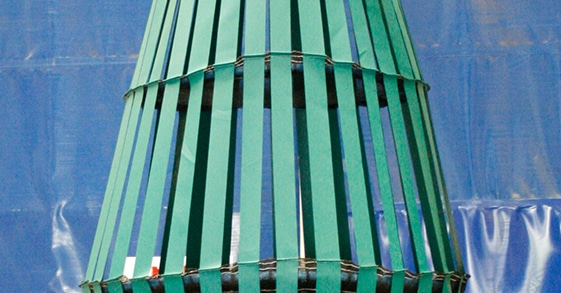 Requirement: Protection in storage whilst mounted on trolleys. Mimics a natural habitat of kelp for fish during cleaning times.
Size: Made to measure
Material: Heavy-duty, air-tight, oil resistant material
We are the sought after people when it comes to the provision of clever protective covers for maintenance, repair and overhaul. Our protective cover solutions are vital to a company trying to protect their high value assets, be it in the South Atlantic or the Baltic.
Exporting to over 40 countries since 1969 we work in all sectors and supply everyone from small individuals to large multinationals. We protect high value assets from dust, sand, UV Corrosion, scratching and deterioration on, all important for the storage and care of aircraft, engines, spares and associated ground support.
Get a quotation for your cover
Call us now on +44 (0)28 7964 2638 and talk to our skilled and experienced staff. We'd be delighted to hear from you and will do our best to help.
If you want a price quickly just request a quote below with the details of the item you want to cover and we'll get back to you as soon as we can.
Talk to Stephen Today: +44 (0)28 7964 2638
Lines open:
Monday to Friday 8am – 5pm